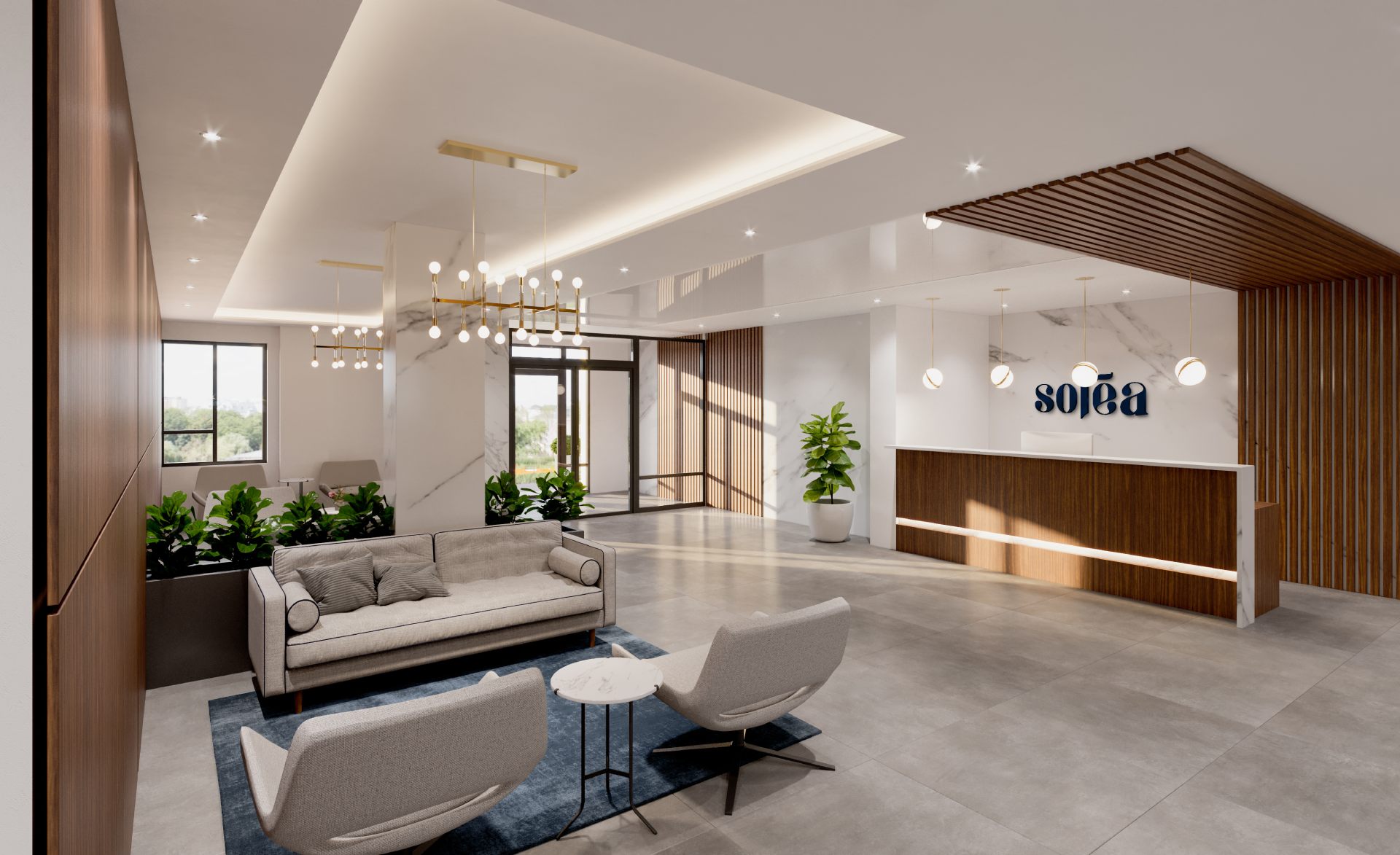 Common areas: sharing the stage
The Soléa rental condo building is a great place to live and socialize. In addition to your apartment, the common areas are open for everyone to find harmony. An urban chalet to entertain or relax. A gym to get moving. A terrace to enjoy sunny days. A swimming pool for diving into summer. With family or neighbours, hours of fun and play happen here.
You'll love the urban chalet – a common room located on the 15th floor of the Soléa building complex. With impressive windows, this place is divided into distinct areas that offer privacy and room for sharing. At your fingertips: a bistro counter for studying or working, TVs and fireplace, pool table and plenty of square footage for a bit of fun. Make yourself at home!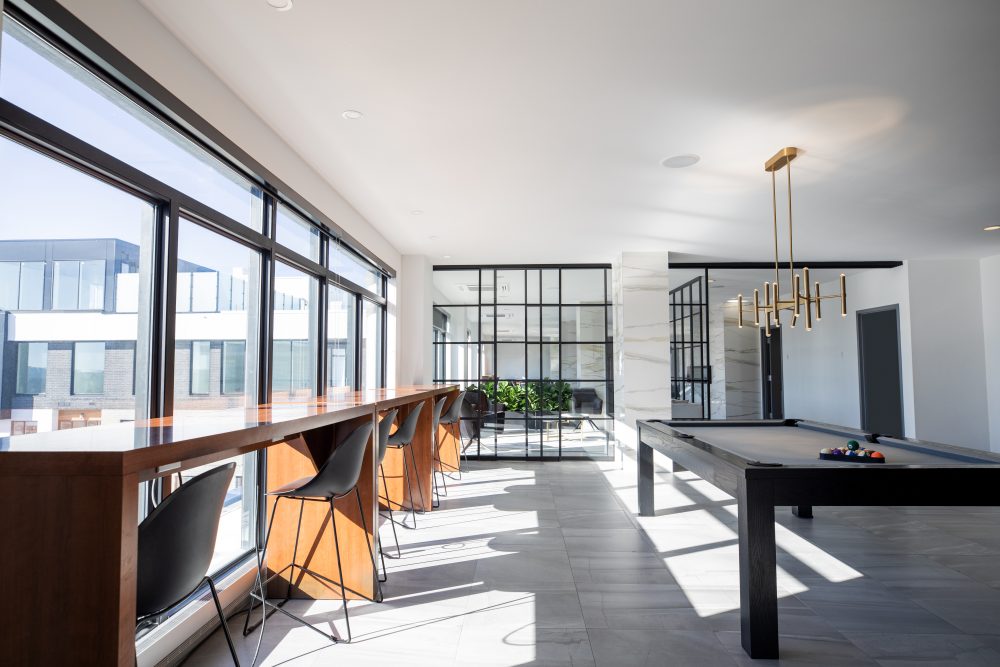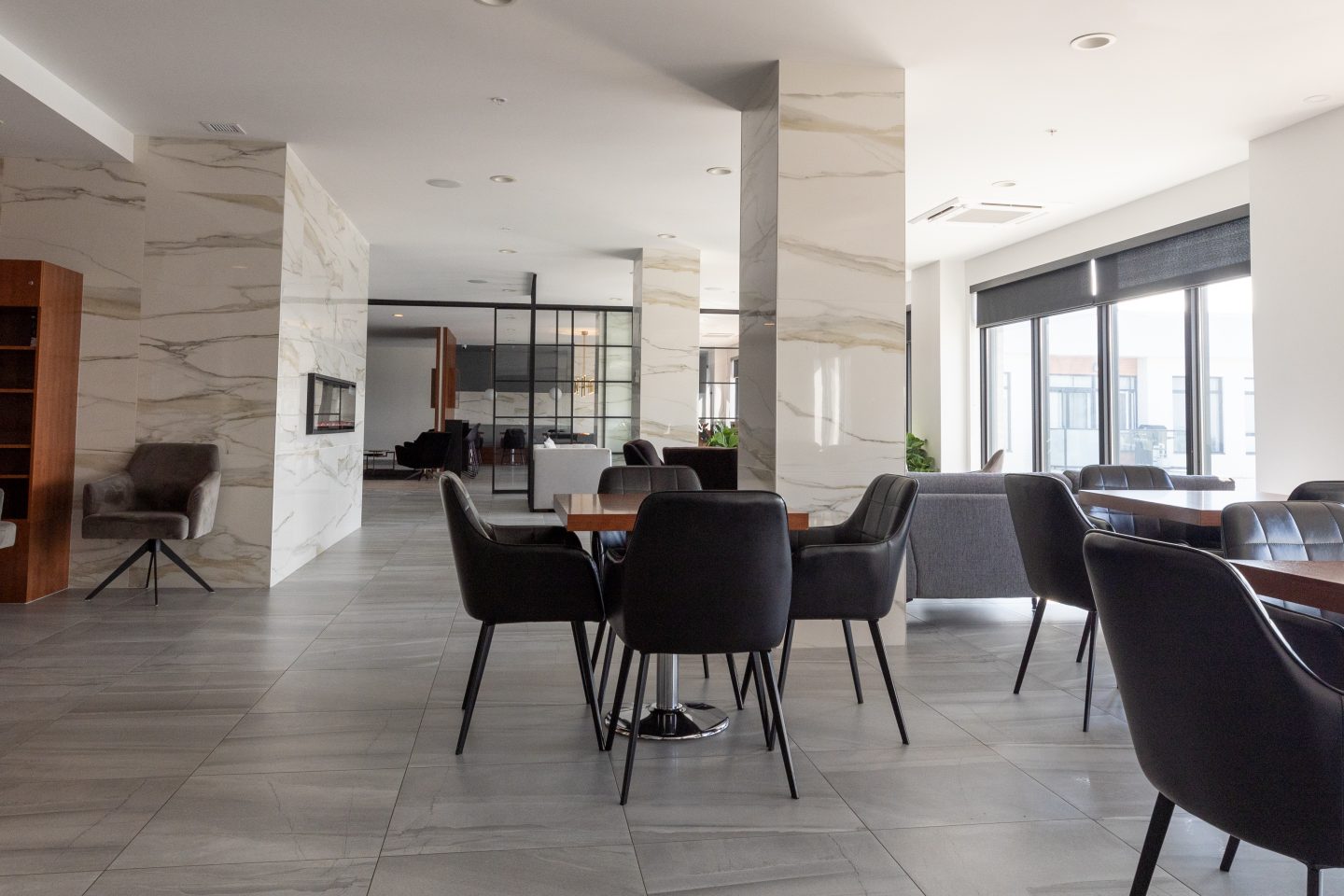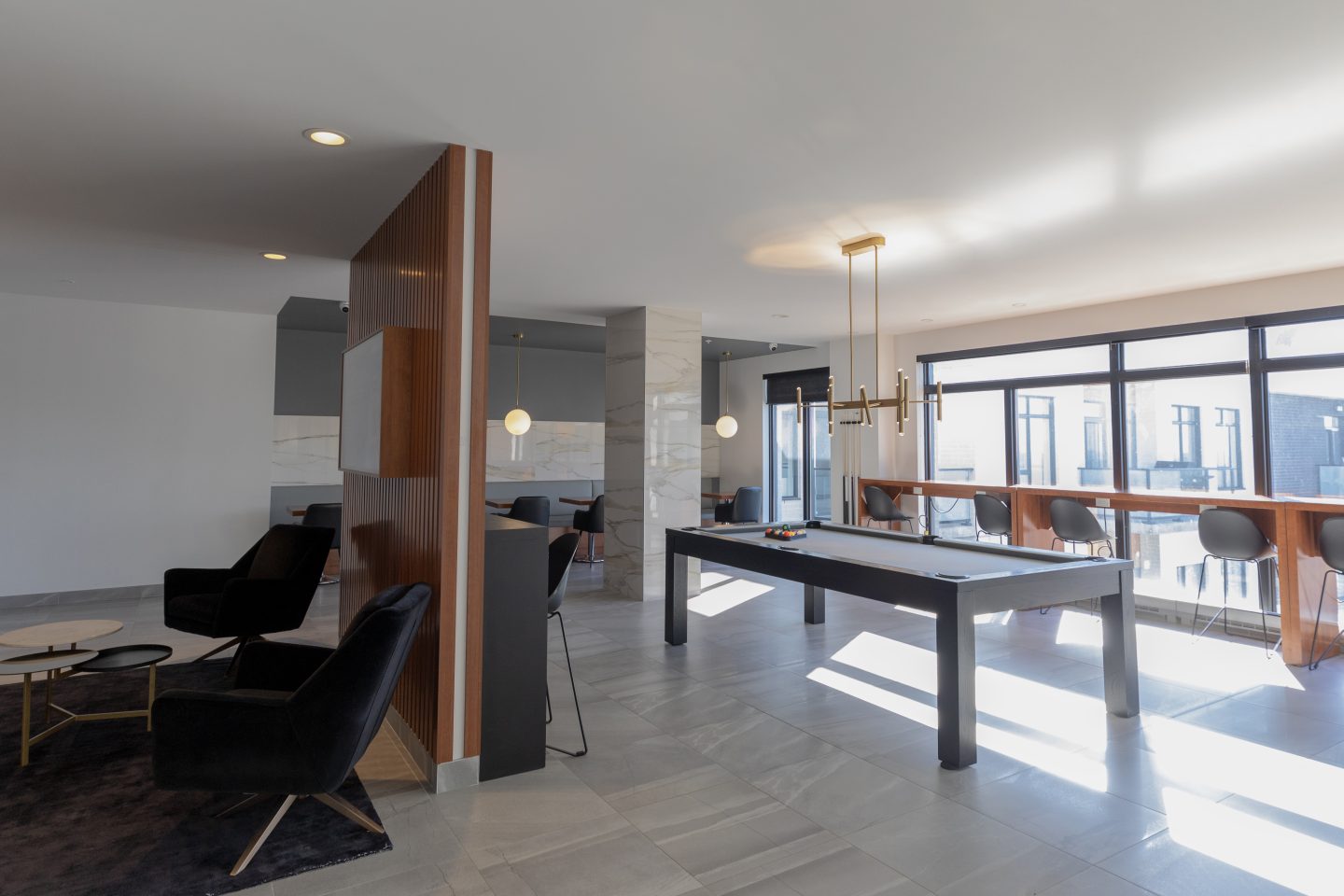 The Soléa condo tower sports centre enables you to keep in shape. Motivated by the sun, which comes in abundance, tackling the weight machines is more enjoyable. Doing your cardio here is actually fun. The gym is also air conditioned and overlooks the swimming pool. It's the ideal space to let off a little steam and create lasting friendships.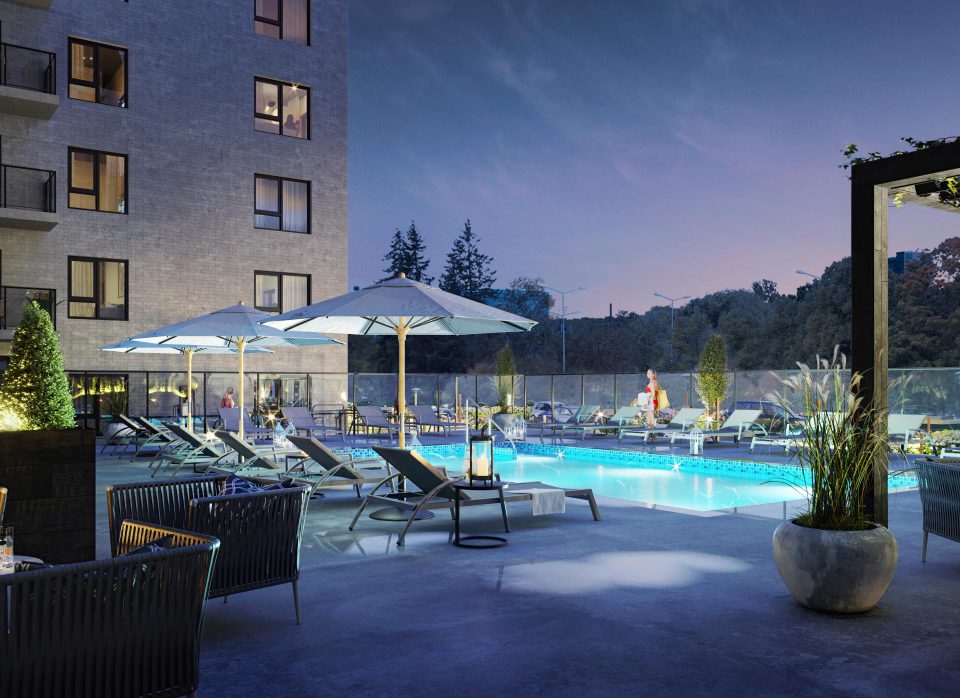 Swimming Pool
A swimming pool in the city? We say yes! Jump into summer with this inground heated pool located in the center of Soléa's yard. Before or after swimming, relax on the carefully placed loungers. Kick back and dream!
A summertime essential. Occupying almost the entire roof of Soléa's Phase I building with breathtaking views of Laval, this is the space to recharge your batteries. The terrace offers plenty of seating, from lounge chairs for escaping it all, to armchairs for reading and patio sets for outdoor dining. Greenery and barbecues are also added. Welcome to fresh-air beauty!
Turn to Soléa
You've found the rental condo of your dreams in Laval. Let us guide you through the first steps.