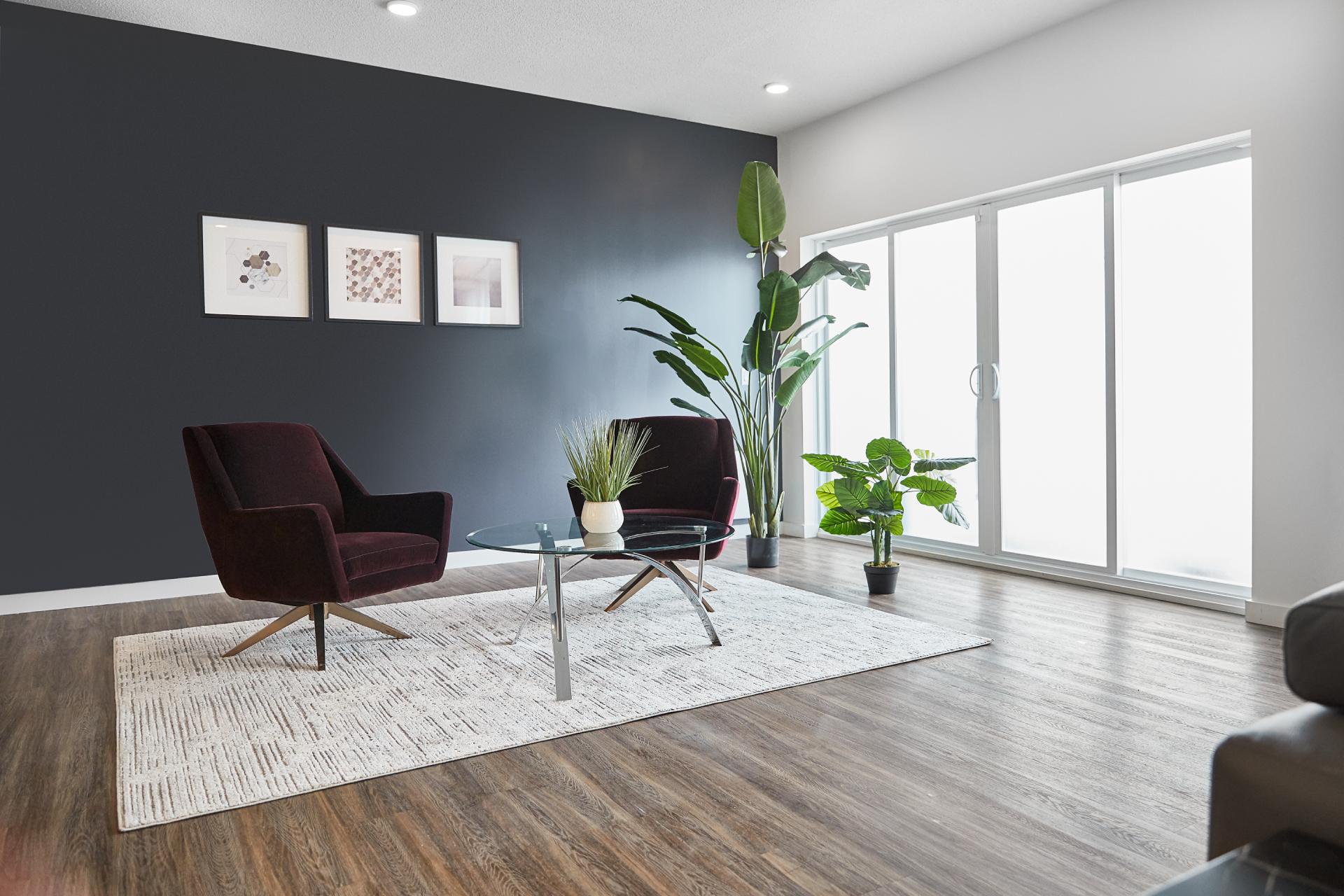 Condos with urban touches
Soléa's rental apartments in Laval are designed to enable you to enjoy life to the fullest. With a sublime finish and increased safety, your dream home is equipped with abundant windows for a bright environment. Young energetic families. Adventurous professionals. Passionate retirees. Whatever your pace, Soléa's new rental condos will enchant you with their many inclusions.
Glassed balcony for each apartment
Barbecue allowed on the balcony
Stainless steel dishwasher
Wall-mounted air conditioning
Since it hosts your busiest routine, the kitchen in your Soléa rental condo conveys good taste and functionality. Its generous counter welcomes your traditional menus and Sunday brunches. Its numerous cupboards keep well organized. And with its washable finish, even the little ones' dirty hands are no trouble. It's perfect!
Premium
lustered
melamine
Contemporary
style faucets
Luxurious lighting
in the
dining room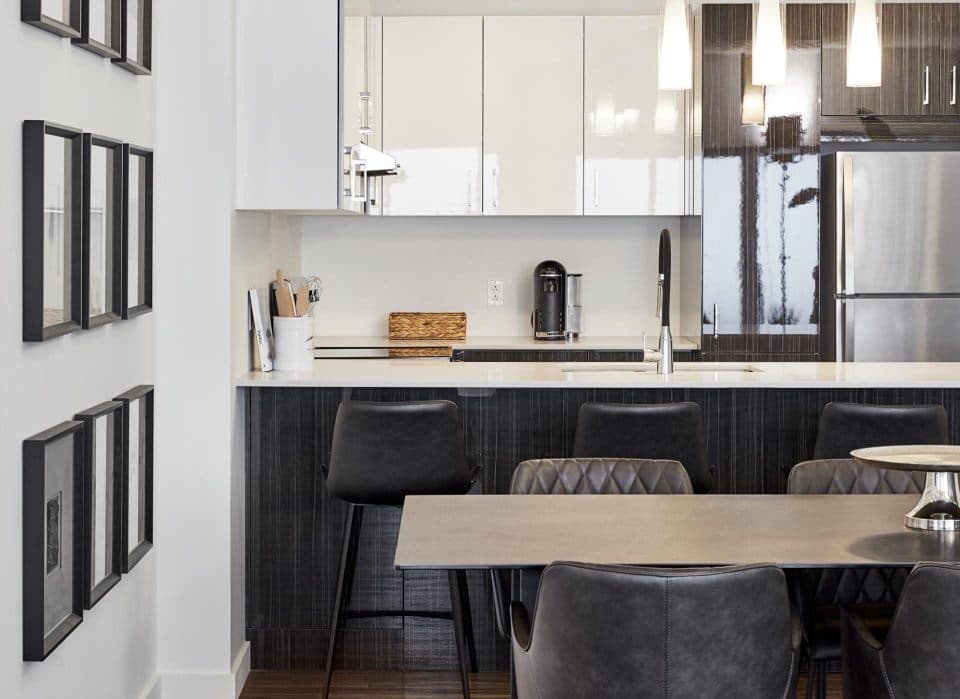 Open concept
U-shaped kitchen in most apartments (40% more storage)
High-end quartz countertop
Self-closing door hinges and drawer slides
Durable, washable, and glossy premium finish
Dishwasher included in the rent for all unit types
Oven and refrigerator included in the rent depending on the type of unit
Very large built-in single sink
Contemporary style faucets
Two-tone kitchen with a timeless design
Stainless steel range hood
Abundant windows
Luxurious lighting in the dining room
When renting a new condo in the Soléa project, you can enjoy a distinctly classy bedroom. A room just for you: intimate, comfortable and unique. A space to sleep well. A space to choreograph your day. Or just sleep in. Take a look out the window. Get dressed in your tidy walk-in closet. Looking good, let's go!
Abundant windows
Lots of light
Ceiling light
Possible large walk-in closet
Second attached bathroom in our 4 ½ and 5 ½
Your Soléa rental apartment bathroom will smile on you the moment you awake. Feel free to sing in the shower. Relax in a good hot bath. It says good night before sleep. It reflects elegance and delivers efficiency. Your small accessories are well stored. Your daily life is made easier. One last look in the mirror, and let the day begin!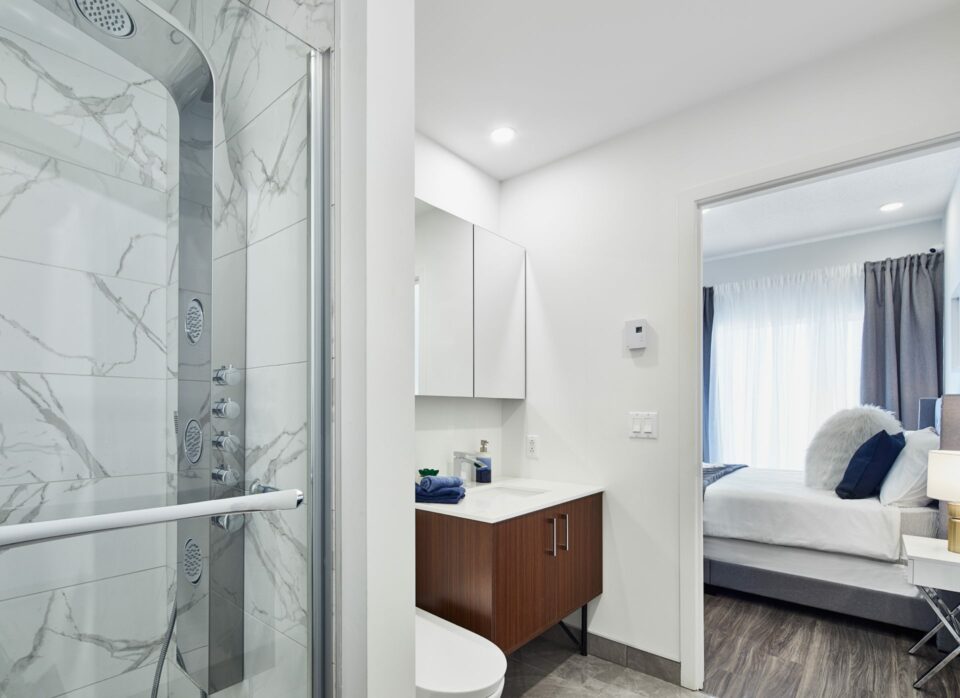 Shower:
Acrylic base (42 x 36 in)
Ceramic wall
Glass door
Bath:
Bath with ceramic wall
Sliding glass door
Standard format
Modern bath-shower system
Vanity:
Contemporary design
Self-closing hinges
Durable counter
Quality faucet
Storage space with mirror
Medicine cabinet:
Storage space with mirror
Washing machine and dryer:
Washer and dryer included in the rent depending on the type of unit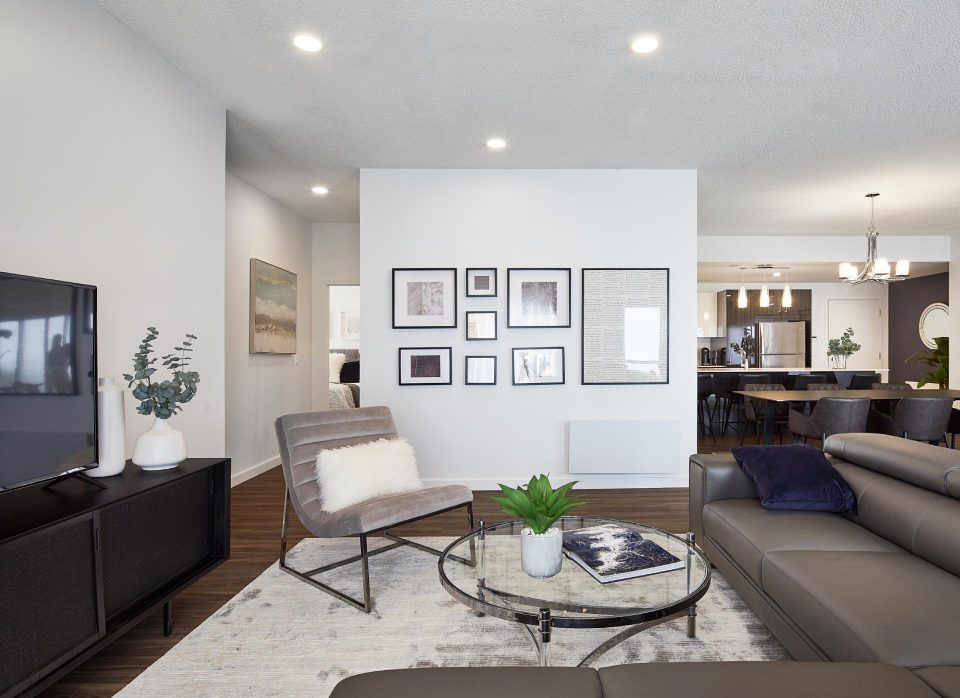 Following the established tempo of one phase per year, Soléa will complete three phases by 2022. Constructed in a U-shape, the three buildings will have 15 floors with 400 magnificent rental condos in 3½, 4½ and 5½ layouts. The building will shine with its urban exterior materials and glassed-in balconies for each apartment – a delight for your eyes.
Phase I – 2020
Phase I was completed in 2020. It has 99 apartments as well as a basement with indoor parking and storage spaces.
Phase II – 2021
Phase II was completed in 2021. It has 151 apartments on the 15 floors and will contain the common areas.
Phase III – 2022
The last phase will offer 149 apartments to add the final touch for the Soléa residential project.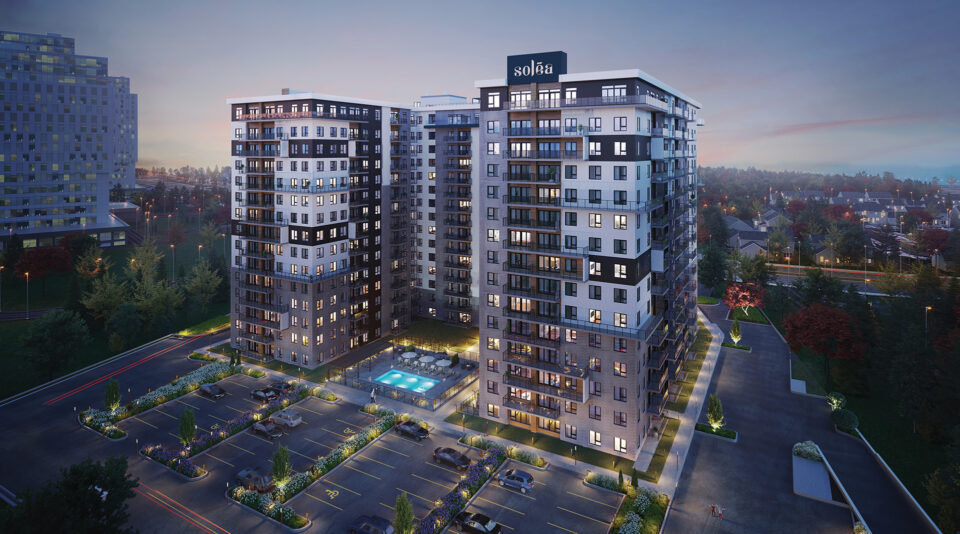 To make your routine easier, Soléa rental condos provide tenants with indoor and outdoor parking spaces. No more time wasted looking for a place to park, you can have your own space. You can have one parking space included in the rent depending on the type of unit.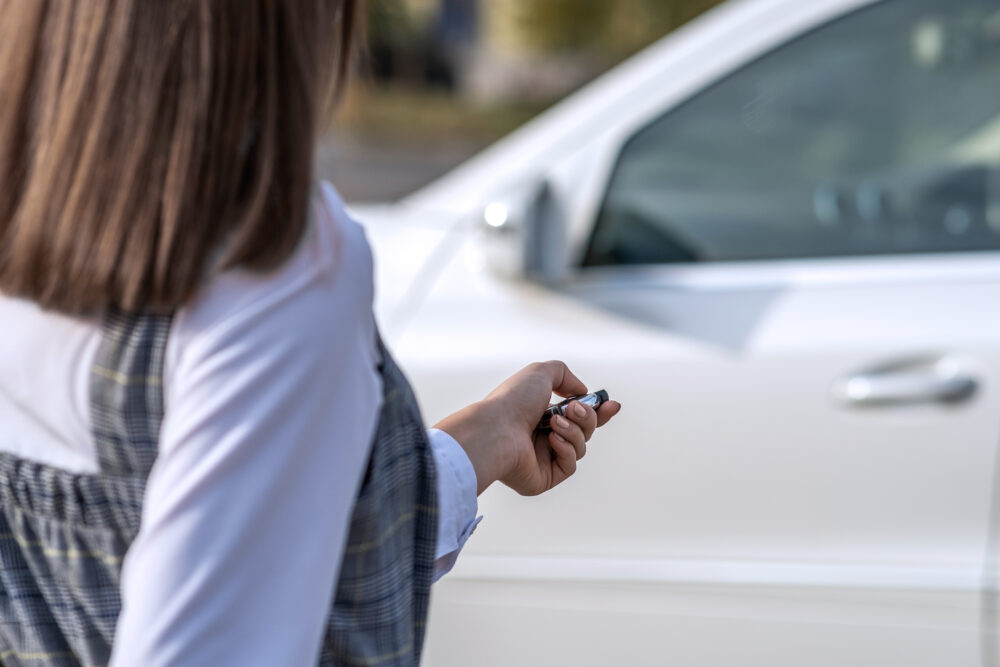 Turn to Soléa
You've found the rental condo of your dreams in Laval. Let us guide you through the first steps.